Ideal arrangements in care for flexible migrant workers
Taking out insurance is not that easy – especially if you only live and work in the Netherlands temporarily. In such a case, you want to be able to take out and terminate your insurance policy at any time. ZEM, the expert in healthcare insurance for flexible migrant workers, allows you to do just that. We look forward to helping you with competitive premiums, clear information and policy conditions available in Dutch, English and Polish.
The benefits of taking out insurance via your employment agency
Effective insurance at a competitive premium via your employer.
No hidden costs: your compulsory excess is included in the AV-ZEM policy.
You are welcome to join without a medical certificate.
Full information about healthcare insurance available in English and Dutch.
The Reimbursement Overview, Policy Conditions and most common forms are also available in Polish.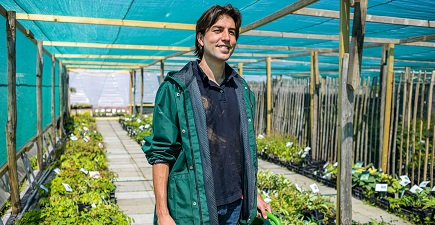 Want to take out healthcare insurance? Ask your employer or employment agency for the options
Are you in the Netherlands on a temporary basis for work? In that case, your employer will normally arrange your application for Dutch healthcare insurance on your behalf. Ask your employer or employment agency for more information.
If you are unable or do not want to take out insurance via your employer (for example, because it has no agreements with us), but do wish to take out basic healthcare insurance under the ZEM Policy, then contact us using the Application Form. In that case, you will not be able to opt for supplementary insurance. AV-ZEM is only available under group insurance via an employment agency that is affiliated with us.